5,775 buildings were destroyed in the earthquakes of 7.7 and 7.6 magnitudes in Kahramanmaraş's Pazarcık and Elbistan center and 10 provinces. In addition, 3,381 people lost their lives and 20,426 people were injured. While the search and rescue efforts of the teams continue, the hopeful wait for the survivors continues.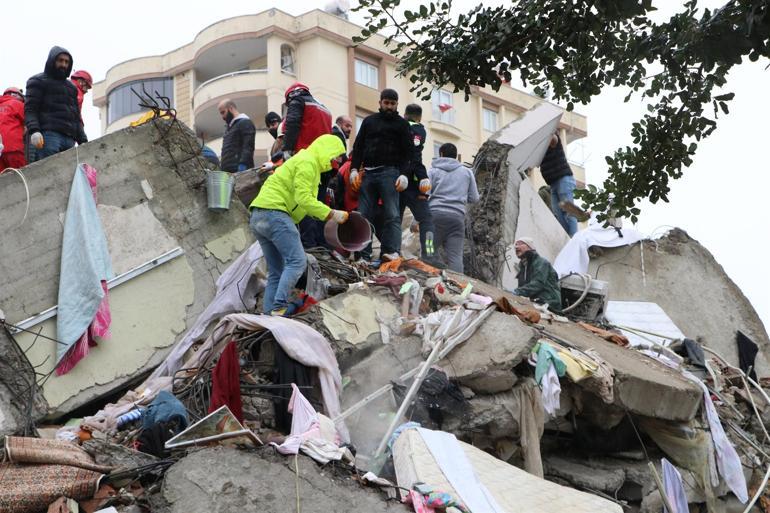 On 06.02.2023 at 04:07, an earthquake of 7.4 magnitude occurred in the Pazarcık district of Kahramanmaraş, according to the Richter measurement. After this earthquake, a large number of aftershocks, the largest of which was 6.6, occurred in Kahramanmaraş and surrounding provinces.
The earthquake caused destruction in Kahramanmaraş as well as Hatay, Gaziantep, Kilis, Osmaniye, Malatya, Adıyaman, Diyarbakır, Şanlıurfa, and Adana. While the teams were starting the search and rescue operation in the region, a second earthquake with a magnitude of 7.6 occurred in the Elbistan district of Kahramanmaraş at 13.24. In this earthquake, some buildings were destroyed in the provinces affected by the first earthquake.
Rescue teams were dispatched to the region from all over the country. Crisis centers were established in the capital Ankara and the provinces affected by the earthquake. Ministers also went to the region. Rescue teams came from foreign countries as well. While 16,400 personnel and personnel from foreign countries are working in the earthquake region, where cold weather and snowfall are effective in some provinces, citizens also support the teams. In the meantime, reinforcement teams from other provinces are being sent to the region.
In addition, 65,000 tents and interior materials, 300,000 and more blankets, and other heater-type materials have been sent to the region so far.